About Us
A highly specialised and effective recruitment business, based in the UK working globally at senior levels across the maritime sector. We operate from management through to board level positions, our confidential network of senior management and C-level contacts enables us to reach people who are not on the market and not always contactable through traditional methods.
Evolution Global Executive Search Ltd was created in 2008 to deliver high level executive search and talent landscaping for maritime focused organisations worldwide. Since our inception we have developed strong relationships with some of the most recognisable names within ports, shipping and maritime services sector. These relationships allow us access to the brightest and most talented people in the sector, crucially these people are not on the market or open to traditional means of executive search.
Develop

The development of your people business in conjunction with the business strategy is key to outperforming the competition driving success throughout the organisation. Evolution Global Executive Search has development programs that allow you to see the potential of your talent landscape long term. These programs will help you create a better performing and more sustainable business
Diversify

Strong leadership is key to any business, strong leaders are in all successful businesses they hold the strategy and the vision of the business and surround themselves with a strong capable team. To ensure that your business has the best leaders Evolution Global Executive Search has the capabilities and reach to touch other sectors where leadership skills have been developed. Being able to reach and attract those individuals Evolution can create diversified shortlists for most senior positions giving our clients a truly holistic view of requisite skills available for their unique needs
Deliver

We deliver on our commitments to clients and candidates, this in turn allows our clients to continuously deliver on their commitments and strategies creating successful organisations moving forward. We pride ourselves on the ability to assist our clients keep to their commitments.
Our mission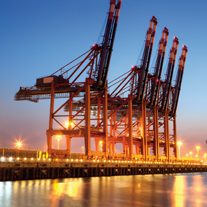 Enabling your business to stay ahead of the competition is a constant battle, having talented staff are one of the keys to winning this battle strategically and operationally.
Our mission is to offer a confidential service that is creative, flexible and cost effective. Our priority is to create long term relationships built on respect, trust and most importantly impressive results. The real value lies in our ability to deliver tangible results quickly and forge lasting relationships with our clients.

Our aim is to complement your existing recruitment or HR infrastructure to assist with hard to fill or highly specialised roles whilst maintaining totally confidentiality throughout the process, this creates a seamless transition from start to finish of each project we undertake.