Business Overview
Evolution Executive Group is a business and management consultancy specialising in container terminals and port-related businesses. Our specialist services cover most stages of development and growth in the ports and terminals sector.

Our senior management team has over 20 years of experience in dealing with and working with some of the most well-known names in the maritime sector, providing the following services in strictest of confidence.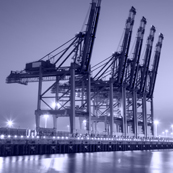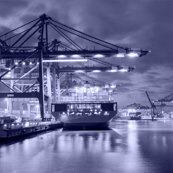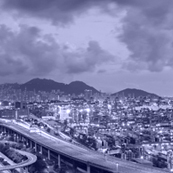 We operate a highly confidential service for our clients looking for development opportunities in various locations around the world. The core focus of activities is in the relationship and people side of the business, predominantly within the terminal and port authority markets and maritime-related businesses.
We have established high-level relationships with key decision-makers in investment firms looking into the ports sector or port-related businesses and across port authorities and governments.
Our involvement can be tailored to suit, as little as making confidential introductions between parties or delivering a full consultancy service covering all aspects of potential deals.
Post deal signing we deliver services across the planning and delivery of the project through organisational design, strategic people planning, culture strategy and growth planning and succession plans.
Working with both sides of an investment opportunity, to bring about a mutually beneficial conclusion with a view on a long term profitable partnership, the relationships that we have developed over the past 20 years allows us access into organisations at the highest level in some of the most prolific investors and operators in the port and terminal sector.
We work with several types of investment opportunity: -
Consultancy Services
Evolution Executive Group's consultancy services are used by established organisations that are looking to maximise the strategic direction of the organisation or parts of the company. Whether it's a growth strategy, a consolidation program or a looking to hold onto market share, Evolution Executive Group can assist with the following: